Skip Navigation
Website Accessibility
Sew Your Own Jeans!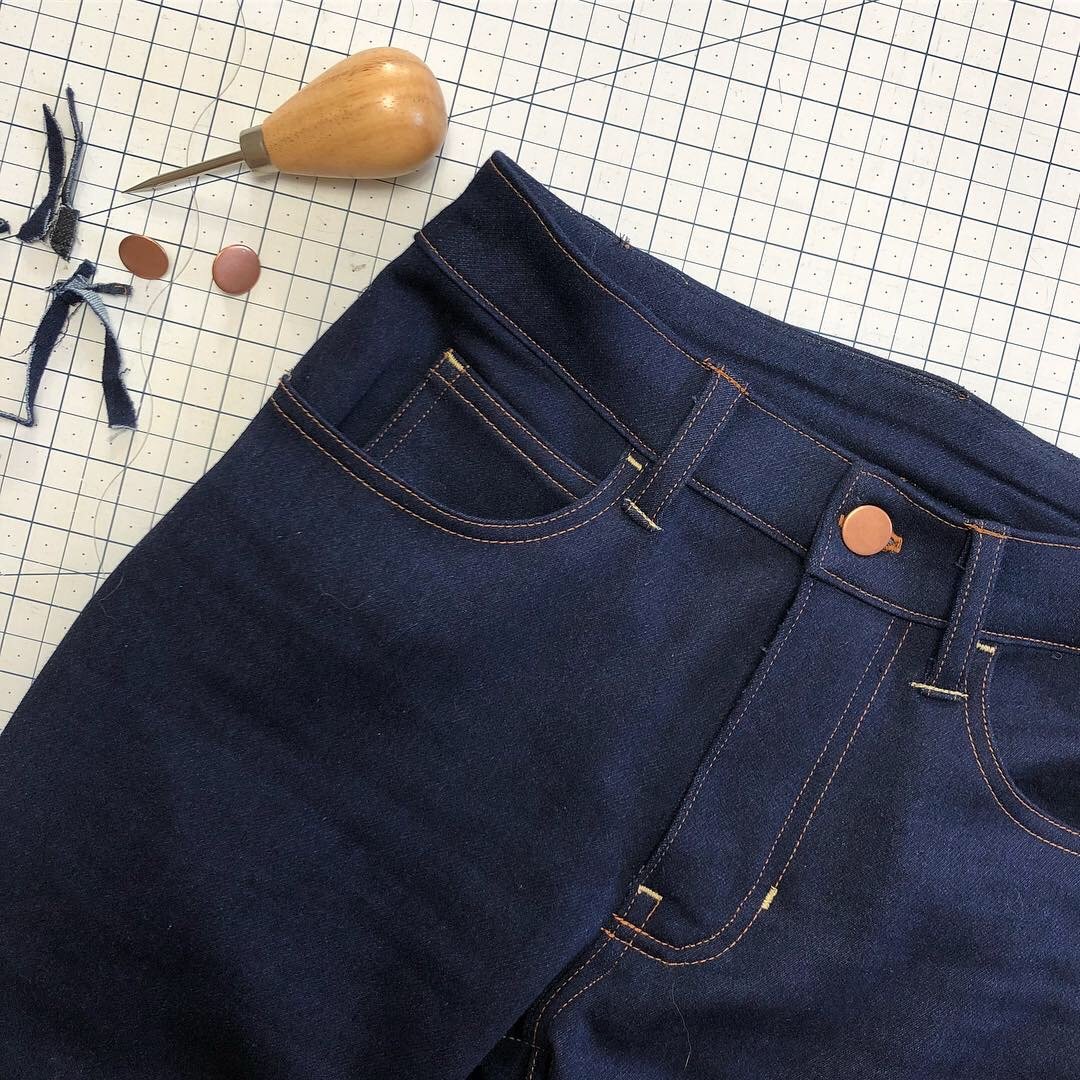 Students will learn using the Ginger Jeans from Closet Core Patterns (available in sizes 0-32 / 33"-63" hip) - a classic high-rise jean made with stretch denim. Students will have the option to make either the stovepipe or skinny leg version of the pattern. We will go over everything you need to know to make a professional looking pair of jeans - choosing the correct size, basic fitting adjustments*, tips for accurate topstitching, serged seam finishes, an easy fly-front zipper, and installing all that hardware! We will kick off the weekend with a half day to choose your size (we will have samples of the Ginger Jeans pre-made so you can try them on!), and then cut and mark your denim. Construction will begin on Saturday and continue through the weekend. You will leave with not only a new pair of jeans, but also the knowledge and empowerment to make more on your own!

* Please note that this is not a fit class. The focus of this workshop is jeans construction. We will not go over fit beyond very basic fitting adjustments at the beginning of class. Prior sewing experience is required to take this class. You must be comfortable threading and operating a sewing machine, and have sewn at least one garment pattern. This class is best suited for intermediate sewers or adventurous beginners with a little experience under their belt.

Lauren Taylor is a sewing enthusiast and rad sewing instructor based in Nashville, TN. 100% self-taught, Lauren has been sewing for most of her life and makes anything and everything! In addition to teaching fun sewing workshops, Lauren also works professionally as a tailor for a local fine suiting store, as well as on set wardrobe + alterations for commercials, tour wardrobes, and red carpet events in the country music industry. Lauren can be found at LLADYBIRD.com and at @LLADYBIRD on Instagram

*Refunds or credits are not available for this class if you have to cancel, unless we can fill the spot.
Sew Your Own Jeans!
Cost:
$ 595.00
Includes lunch on Saturday and Sunday